There is an old saying, that a person's home is their castle. And if this is the case, then bugs and other pests that broach your home's perimeter should be treated as an invading enemy.
Fortunately, there are many simple and natural ways to get rid of bugs in your home. The downside is identifying them, especially if they are small and fast-moving, and many household pests look alike.
If you find your house plagued with tiny yellow bugs, identification is the first step in getting rid of them, as some methods of insect elimination work better with some species than with others.
Getting rid of carpet beetles is usually a simple task, and seldom requires anything more extreme than using natural insect repellants like peppermint and lemon oil.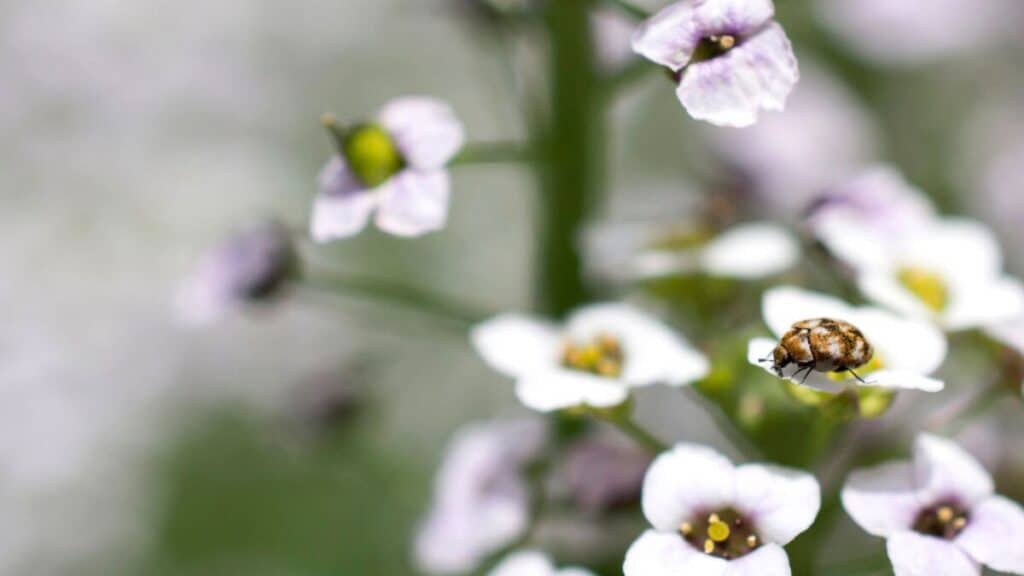 Other tiny yellow pests – like young bed bugs and termites – require more extreme measures, such as fumigation.
Regardless of what bug your tiny yellow intruders are, we will focus on identifying and eliminating each and name some preventative measures to keep your home as pest-free as possible.
Tiny Yellow Bugs: What are They?
There are many insects that are small and yellow that can be found in and around your home. Which bugs these are will depend on where you live, but for this article, we will be focusing on the various regions in the US.
For each insect species, we will focus on where they are found, what attracts them to your home, and how to get rid of them. The most common yellow bugs found in the US are:
Termites
Young bed bugs
Centipedes
Fleas
Mayflies
Beetles
Cobweb spiders
Orb weaver spiders
Yellow velvet ants
Termites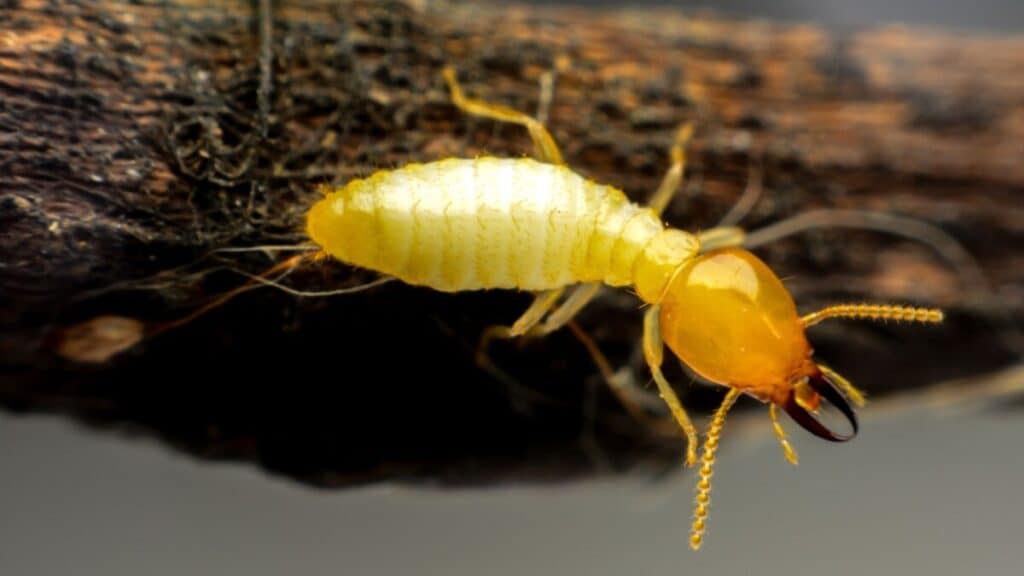 Arguably one of the most destructive and difficult insects to get rid of without professional intervention, termites are small, yellow bugs that cause serious structural damage to homes by burrowing inside wooden beams and eating the wood pulp, building their colonies inside the hollowed areas.
One of the worst things about termites is that they usually remain undetected until it's too late, and by the time you find out about the infestation, these pests may have already wreaked expensive and irreversible damage to your home.
Termites can be found throughout the United States, though they are more common in moist, rainy climates.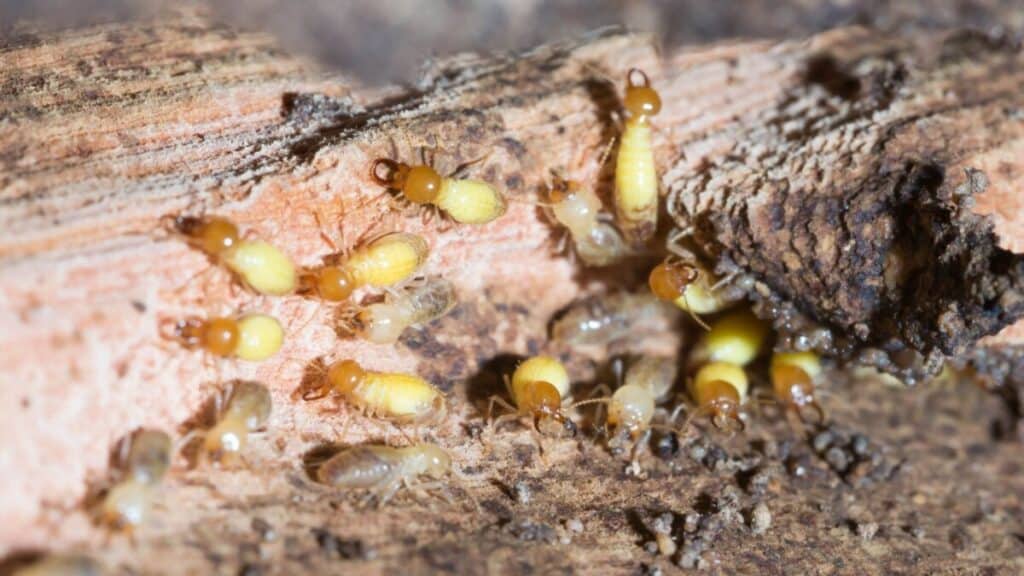 Preventing termites from entering your home is far easier than getting rid of them once they've gotten inside. The best way to keep termites from getting inside your home is:
Keep cracks in walls, window frames, and door frames sealed
Use fine steel mesh to cover openings such as air vents
Don't stack firewood or wood debris near sides of house
Regularly inspect your home for leaks and fix them immediately
Maintain gutters and downspouts
Don't plant trees or shrubs too close to house
Have routine inspections of your home
Young Bed Bugs