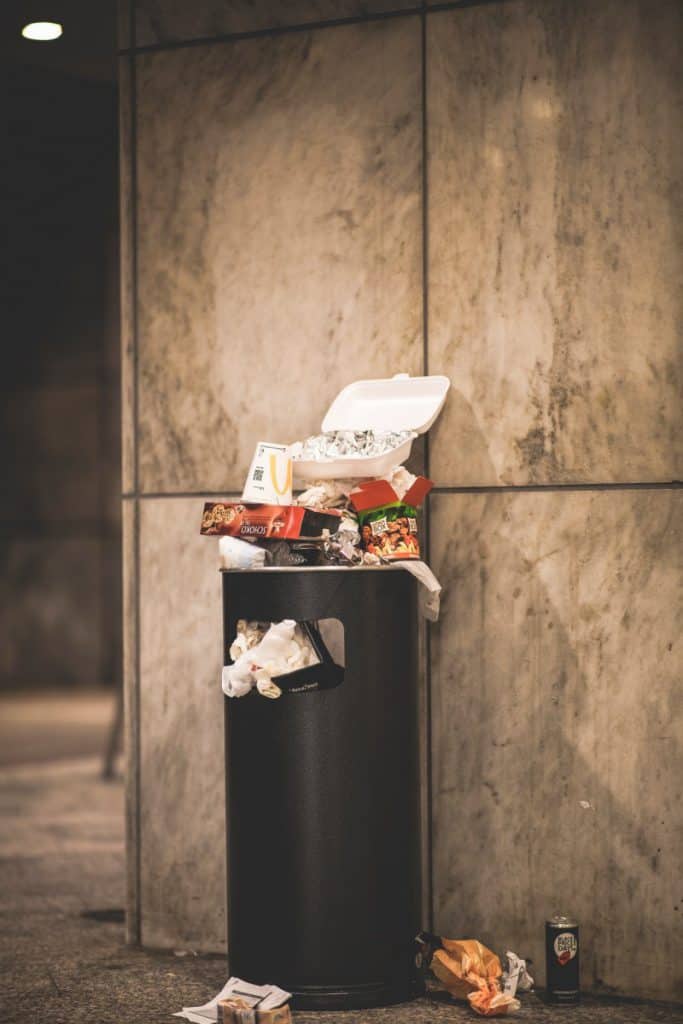 The amount of cockroaches in this world is a lot, to say the least. The reason why cockroaches are so good at surviving is because of their eating habits. Their eating habits have been considered disgusting to some, but very logical to others. Based on their lifestyle, they need to make sure they are not cutting any corners when it comes to survival. Since they have minimal food sources, they have to be very resourceful with the things they have.
Cockroaches can eat anything: Cockroaches are a fascinating insect; not only are they one of the most popular insects, but they are unique. Cockroaches are known to be an omnivorous insect, but they would very much like to eat sweets and candy every day. Besides that, they will eat hair, dead skin, or anything found in the sewer. Cockroaches do enjoy eating meat, but overall, cockroaches will eat anything available to them.
What cockroaches need to survive: Surviving as a cockroach is not an easy task, which is why being omnivorous is the perfect option for a cockroach. Cockroaches are even known to eat old books and feaces, and it's safe to say cockroaches are not very picky when it comes to food. Cockroaches can live without food for days or even weeks. Cockroaches can also survive for months if given water, but no food. With that being said, there are many more unique things cockroaches are known for, let's talk about them.
If you enjoy reading this article, why not check out our articles on Why Do I Have Cockroaches in My Home? and Everything You Need to Know About Where Cockroaches Live
What do cockroaches eat in the wild?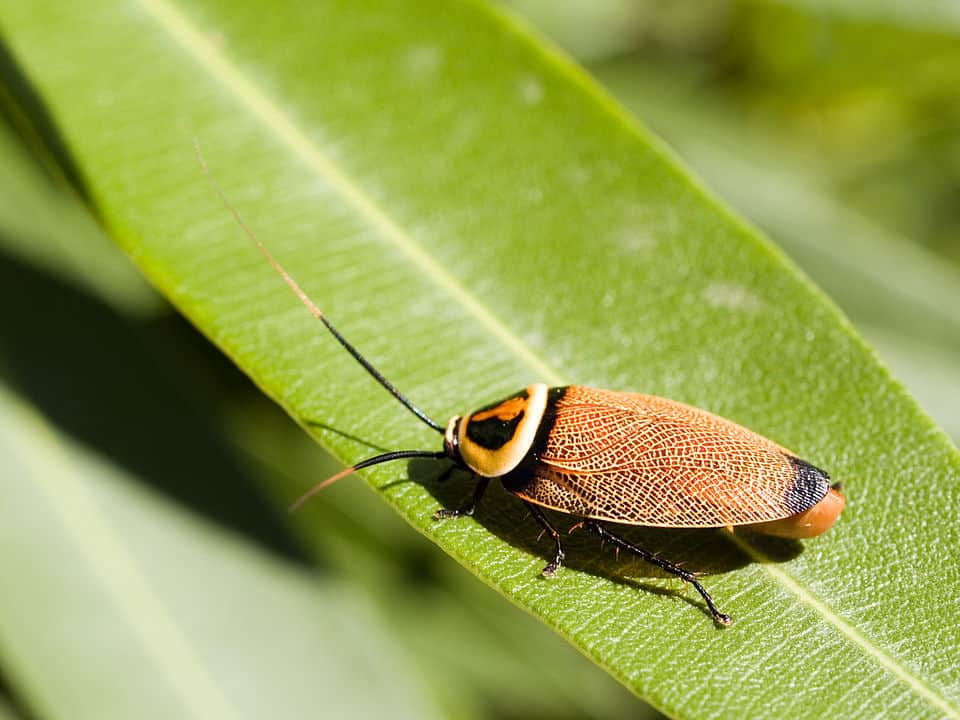 Cockroaches don't eat anything different in the wild as they would in the city. Most of the time, cockroaches in the wild will eat dead tree barks, decayed carcasses, and they would also eat dead ants. Cockroaches are not known to hunt for food. However, they will eat anything dead. In fact, cockroaches can become cannibals, and if cockroaches don't have food at their disposal, they will eat younger cockroaches to fuel themselves. Keep in mind, this would be their last resort. Overall, they like to be in spaces where there is food readily available.
What do cockroaches eat in the house?
Cockroaches love camping out at houses, the reason why is because they have so much food available to them. Cockroaches love to eat wood, which is available in most homes. They also like to eat clothing and books. To cockroaches, books are a source of starch that will fill them up.
Just like humans eat potatoes for starch, cockroaches like to devour books. They will also eat leftover food, which might be lying around. There are plenty of food sources available for cockroaches at houses, from things such as uneaten food, all the way to books and clothing. They will also eat hair and nails; they will eat anything you have at your home.
Do cockroaches eat meat?
Cockroaches love eating meat; in fact, it is one of the favorite sources of food. Unfortunately, meat isn't readily available to cockroaches, which is why you don't see them eating meat a lot. In the wild, they are known to nibble on animal carcasses. However, in the city, it is hard for them to get access to meat, as most of the time, these items are supervised. However, this depends entirely on the species. But in most cases, cockroaches love eating meat.
Do cockroaches eat ants?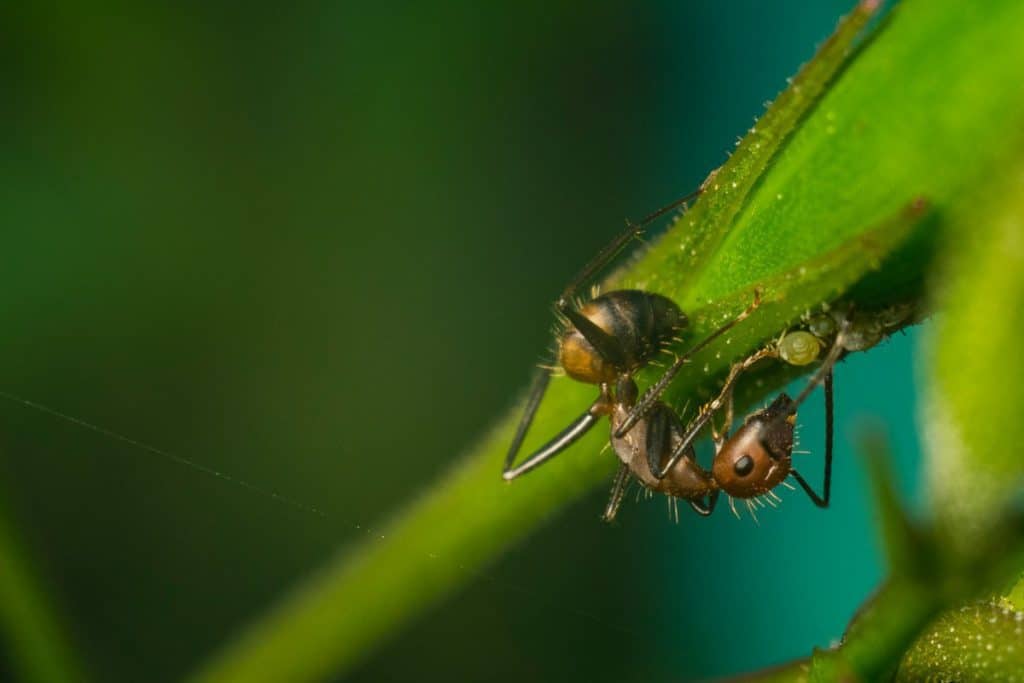 Cockroaches will eat ants since their jaws are weak; they will eat dead ants. On rare occasions, cockroaches will eat dead ants to get some food. As you should know by now, cockroaches will eat anything. However, ants will be their last option. The only time they will eat an ant, is if it is dead or they are in desperate need of food. Cockroaches and ants have been known to coexist together, so it is doubtful that ants will be their primary source of food.
All this talk of whether or not cockroaches eat ants may have you wondering, "What exactly do ants eat?" well, all you have to do is read our article What Can Ants Eat? to find out!
Do cockroaches eat snails?
They are not known to eat snails, but they would if they have to. However, they are known to eat snail eggs. Snail eggs provide them with an ample amount of protein. Getting their hands on a snail egg would be a feast for them, especially in the wild, where they would get snail eggs more frequently. If you are an owner of snail eggs, then you will notice cockroaches coming out to your house more often. Because they know that snails eggs are a fantastic food source and will indulge in them.
Do cockroaches eat plastics?
Although cockroaches haven't been known to be plastic, they like to live in plastic and paper bags to feel more sheltered. There have been many studies showing that cockroaches want to lay their eggs in a plastic bag or paper bag, as it provides them with proper shelter. Most of the time they will eat paper bags, but the likelihood of them eating plastic would be slim to none. Then again, cockroaches are known to eat anything, so it wouldn't surprise anyone if they ate plastic. They have been known to nibble through thin plastic containers.
Do cockroaches eat paper?
Cockroaches will eat paper, and the paper is an excellent source of starch. To a cockroach, a piece of paper is like what potatoes are to a human. Most of the cockroaches which live in the city will enjoy eating books and other paper material to feed themselves. They will actively look for old pieces of paper in the recycling bin, so it's safe to say they do enjoy eating paper.
Do cockroaches eat spiders?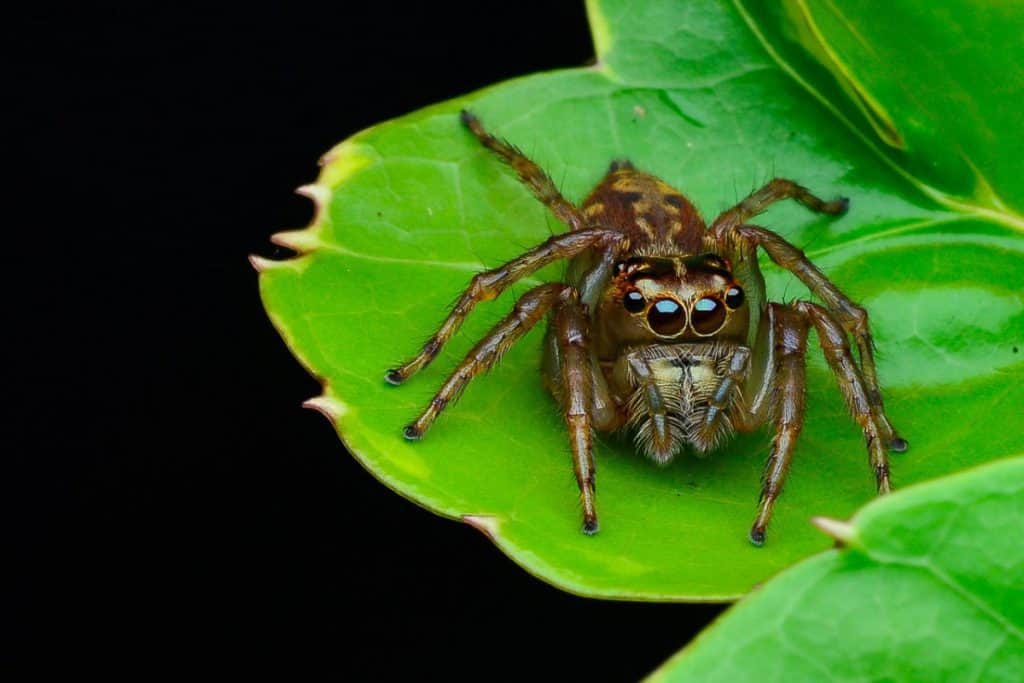 It wouldn't surprise us if cockroaches ate dead spiders. However, spiders are known to eat cockroaches. Many spiders enjoy the taste of cockroaches and are actively on the hunt to eat more cockroaches. Many people have spiders in their homes to get rid of cockroaches. Although cockroaches like to eat smaller spiders, it wouldn't surprise anyone if they started to eat larger species.
Do cockroaches eat silverfish?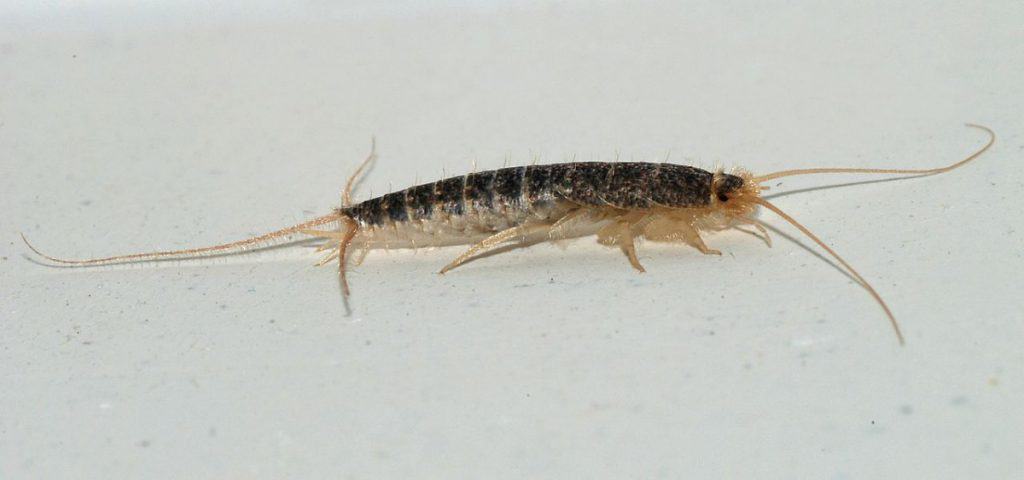 Cockroaches do love to eat silverfish, especially if they are living indoors. Some small insects such as silverfish are so readily available, eating them makes it a straightforward food source. Cockroaches do enjoy eating silverfish. The reason why they enjoy eating silverfish is that silverfish like to eat similar foods as cockroaches.
Sometimes it can be hard to distinguish silverfish from other small, tiny brown bugs in your home. Luckily, we have an article to help you out: Small, Tiny, Brown Bugs in My House – What Are They?
Do cockroaches eat bed bugs?
Cockroaches love to eat bed bugs. The reason why cockroaches love to eat bed bugs is that they prey on human blood. As you know, bed bugs like to bite humans and drink blood. This makes it a very nutritious option for cockroaches, plus bed bugs are very soft, making it an excellent choice for them since they have weak jaws. But regardless, bed bugs are one of their favorite food sources, especially when they are living indoors.
Do cockroaches eat other cockroaches!?
We have already answered this question indirectly; however, let us elaborate on it more. Cockroaches will eat other cockroaches to survive. Many cockroaches like to prey on younger cockroaches in order to feed themselves. However, this is an infrequent occasion, but they will also eat other dead cockroaches. As we should all know by now, cockroaches will eat anything.
Do cockroaches eat clothes?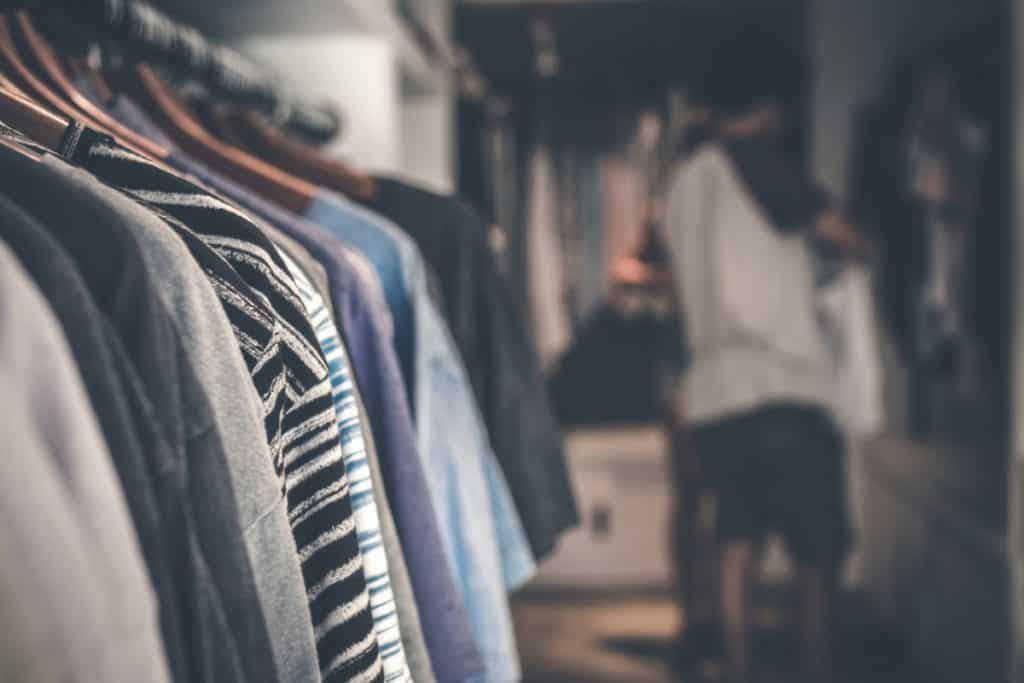 Cockroaches will eat clothes; most of the time, they are attracted to food stains present on your clothes. They will start by eating anything left by the food stain clothes, eventually working their way up to eating the fabric. Clothes fabric provides them with a great source of nutrients, which is why they enjoy eating clothes. They are mostly found of cotton, so if you have any stains on your cotton shirt, try and get rid of it before cockroaches eat them.
What Do Cockroaches Eat?
Yes, and no, they will not come and attack you and start eating your skin. However, any particles from your body, such as hair or nails they will consume. The protein present in your skin, hair, nail, or any part of your body is easily digestible to cockroaches.
However, cockroaches have bitten humans in the past. There have been many cases showing cockroaches biting on human fingernails and calloused skin. However, these cases are very rare, but it has happened in the past. Most of the time, they will eat any of your dead skin or nails.
Final verdict
Cockroaches will eat anything, as you can tell by now they are very good at surviving with the food sources they have. What makes them so unique is that they're not picky with the foods they are going to be eating. However, if they have an option, they will pick whichever food source they like more.
Cockroaches are a very resourceful insect, arguably more than any other insect. Keep in mind, eating habits may differ based on different species of cockroaches. We have given you an overview of what cockroaches like to do.
There might be some different species of cockroaches that may or may not wish to do certain things. If you want to learn about a specific species of cockroaches, then make sure you do your research on a particular species. This article should give you a basic overview of what cockroaches like to do and what they want to eat.
If you enjoyed reading this article, why not check out our articles on American Cockroach Facts and A Guide to Boric Acid Baits and Traps
Recent Posts