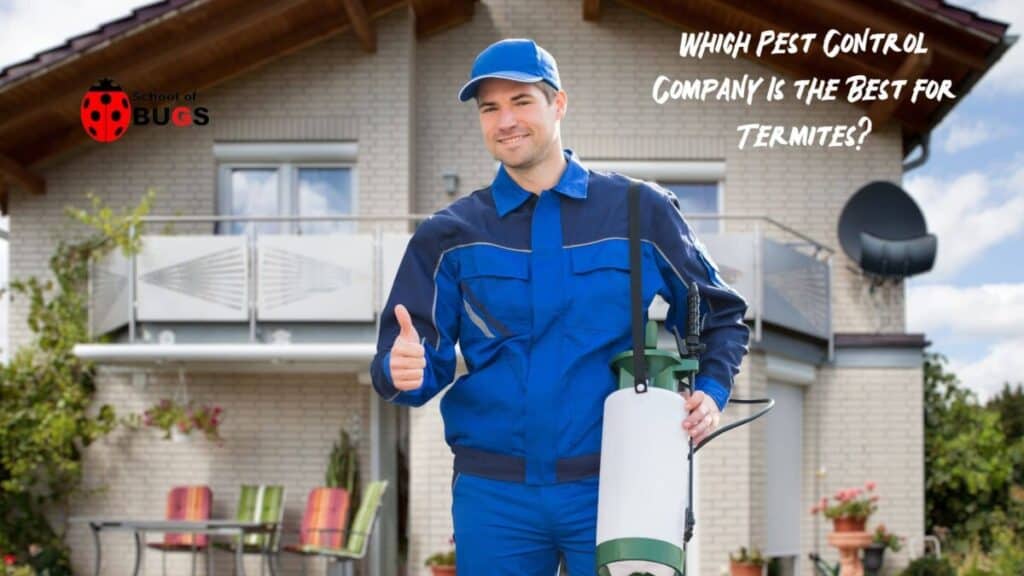 Termites can be an absolute nightmare to deal with, and finding the best company to make sure you're termite-free for keeps is vital.
Here are the top 4 companies you can rely on to take care of your termite problem for good.
Terminix
Ehrlich
Arrow Exterminators
Orkin
These 4 companies have proved their merit with years of excellent service and proven results. The rest of this article will help you assess what you need to look for in a pest control company for termites and why these 4 are at the top of the charts.
Why Are Termites Such a Menace?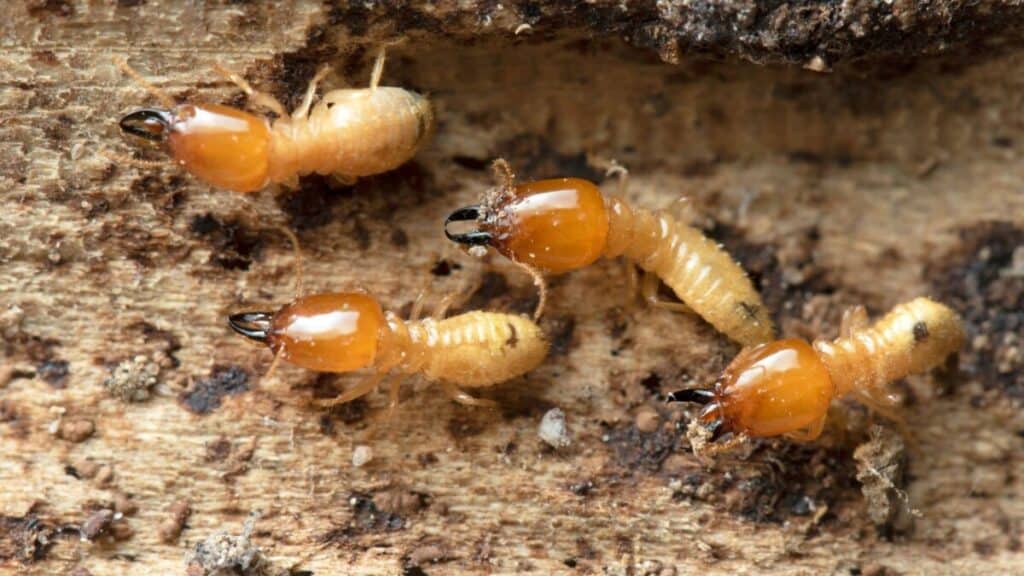 You never want to be second-guessing when it comes to dealing with termites. These tiny terrors can tear your home up from the inside out, and a host of professional extermination methods need to be used to root them out.
Localized treatments, tenting, and preventative treatments may all be necessary to rid this scourge from your home, and costs can range up to $3000 for major home repairs.
As such, you want to make sure you're getting your money's worth for the service by picking the right company for the job.
What to Keep in Mind when Choosing a Termite Control Company
There are a number of factors you should keep in mind as you make your selection. You're looking for a company that has experience dealing with different species of termites—there are over 2000—and one that serves your local area.
Enlisting the help of a trusted termite control company ensures your termite troubles will be dealt with swiftly and safely.
Certification
Of course, you'll want to make sure that the termite company you choose has certified technicians and the proper insurance. The EPA requires that termite control companies have at least one licensed commercial pesticide applicator.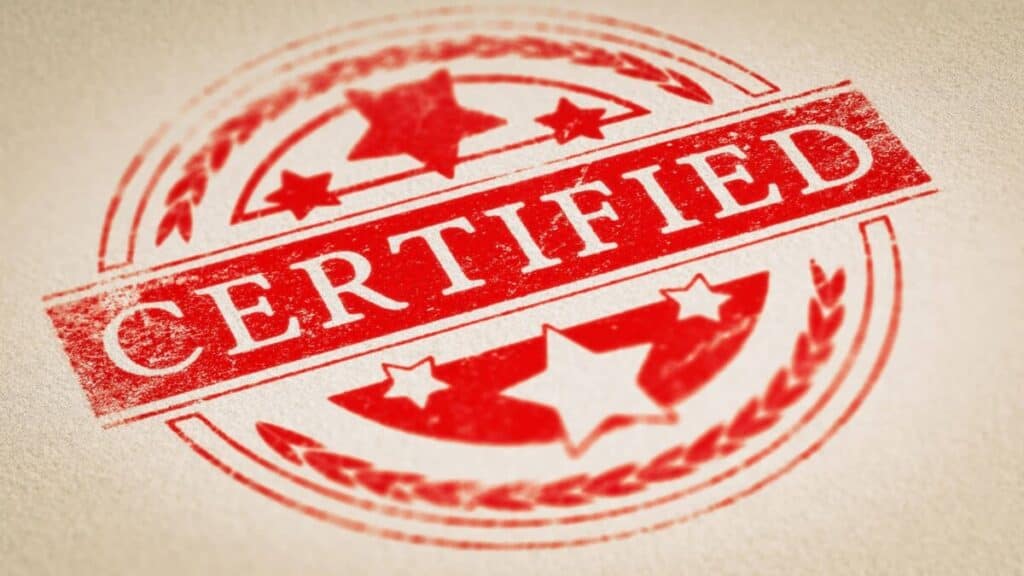 You can request this information or potentially find it on your company's website. The proper application of pesticides is important.
They're downright dangerous when used incorrectly and can be harmful to people and property. As such, picking a company with a certified applicator and lots of great reviews or referrals is a smart choice.
Guarantees
Solid, reliable work is essential in the pest control industry, and most pest control companies that stand by their work will offer guarantees for retreatment.
These pest control companies recognize that while their treatments are usually highly effective, sometimes, termites slip through the cracks. In response, they will retreat to a home without cost within a certain period of time.
Choosing a company that offers a guarantee is a prudent first step in ensuring that the company itself believes in the effectiveness of the treatment they offer.
Customer Support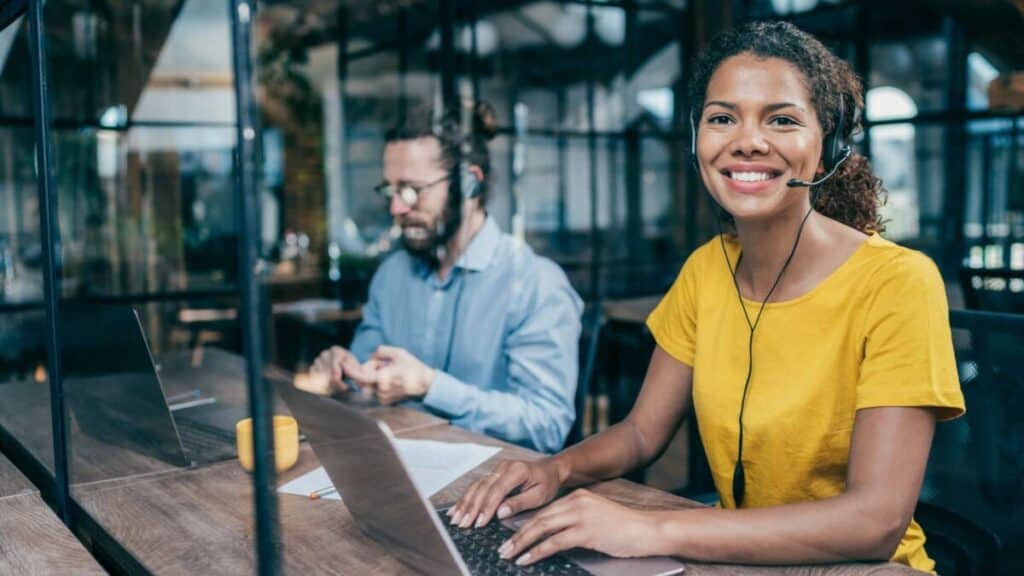 Having a team of experts at your back when you're trying to thwart a termite invasion is always comforting, which is why you should always make sure that the company you pick has exceptional customer support.
Treating customers with respect and informing them every step of the way is important in elevating the experience for the customer.
Quote Process
One important thing to consider when choosing a termite control company is how they conduct their business.
You'll always want to know the kinds of costs you're incurring for termite treatment, and if a company isn't willing to lay out the details of what you'll be paying, then they're not worth your time.
Generally, companies will offer home inspections for free and give you a quote on the services they recommend.
Any pest control company worth their salt (and the 4 on our list) will prepare you for the shock of expenses you're likely to undertake dealing with termites.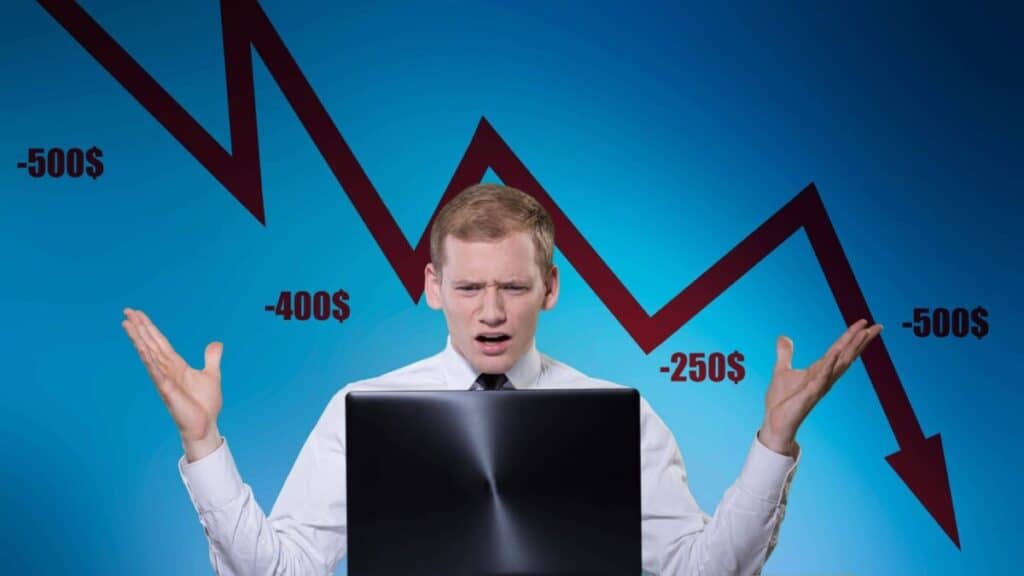 It's not a pleasant reality, but it's better to know beforehand what kind of damage to your wallet the treatment is going to cost rather than being surprised.
You should always come away from an inspection with the knowledge of what options you have, the necessary steps you need to take, a timeline for completion, and an estimated cost of services.
Recurring Visits
Another service you'll want to make sure your ace pest control company offers is recurring visits.
Termite problems can be seasonal, and an infestation may require a number of follow-up visits to ensure that the termites have been eradicated.
As such, you'll always want to put your trust in a company that will see you through to the end and tackles your termite troubles from start to finish.
In case you're wondering, it's well worth setting up routine treatments as a preventative measure against termites since it's much less expensive than dealing with the aftermath.
Sensible Treatment Plans
A professional pest control company will utilize experienced technicians to offer several treatment options for your home. Generally, a good pest control company will follow this template:
Identification of species
Discussion of treatment options
Baiting and trapping
Pesticide application
Tenting
Future planning
If a pest control company is willing to walk you through their treatment options to find the safest and most effective one for your home, family, and pets, then you've found a good ally indeed.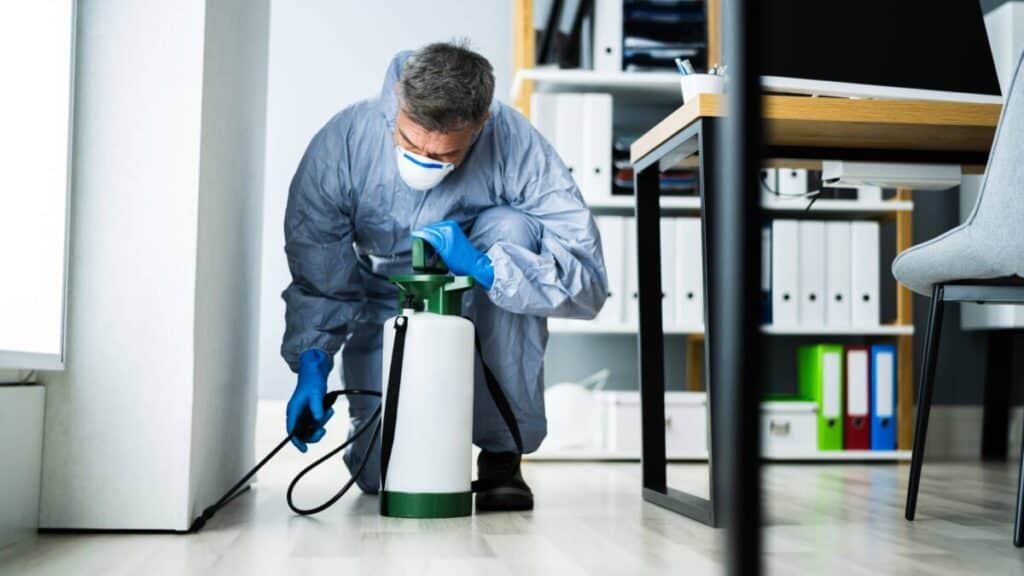 Make sure to take advantage of this resource and ask your trusted technician what you should do in the future to avoid termite infestations and what signs you should be on the lookout for if the termites return.
Many companies offer a retreatment guarantee, and walking through a plan of action in different scenarios will help you know how to spot termite activity in the future and get it dealt with quickly.
Availability
As an obvious note, you'll want to make sure that the company you're looking into services your local area.
It's all well and good if you find an amazing pest control company, but they're unable to help you because of where you live.
The Best Termite Control Companies on the Market
Terminix
A recognizable name, Terminix has been in the business of making termites miserable for many years. They are based in the US and have several different plans to combat termite invasions.
With over 300 locations, they are available nationwide to tackle the scourge of termite infestations.
They even have some of their own patented technology used to combat dry wood damage from termites. They offer plans like the Basic Plan, which includes annual inspections, bait stations, and retreatment guarantees.

The Advanced Plan covers the Basic Plan as well as retreatment costs and termite damage in between appointments. Lastly, the Premium Plan ensures ongoing pest control at all times.
Their professional reputation, excellent customer support, and well-reputed nationwide service make them a great resource for anyone experiencing termite troubles.
Ehrlich
Another well-known pest control company, Ehrlich Pest Control technicians have an average of 8 years of experience treating termites.
Their reputation precedes them, with the company being awarded the National Pest Management Association GreenPro accreditation.
If you want to protect your home and the environment, the Ehrlich is the way to go; their green products and treatments are applied only by the most experienced state-certified applicators and are regularly refreshed with training programs.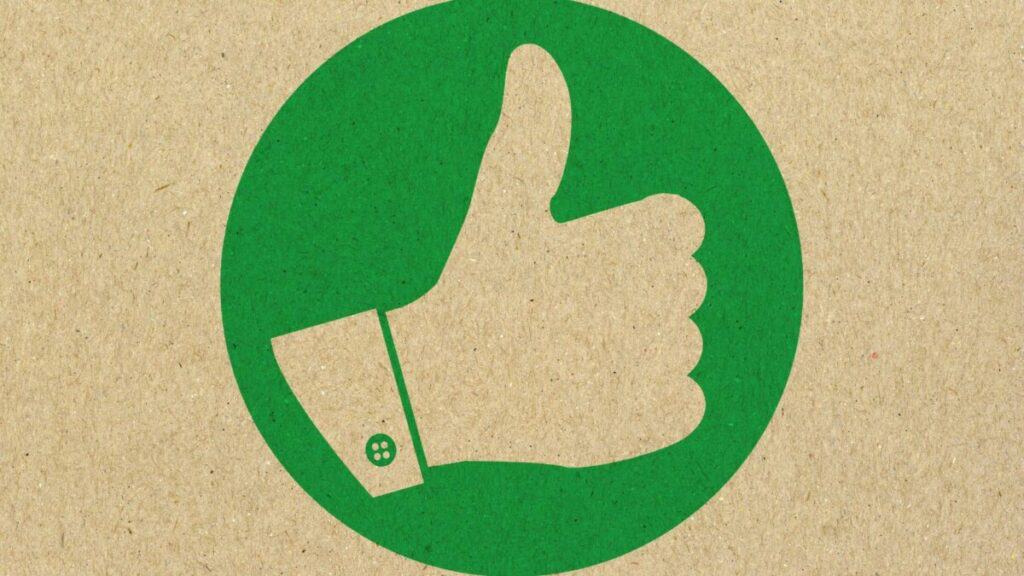 With locations on the east coast, this is the company to choose if you want environmentally friendly treatment and professional service.
As a bonus, Ehrlich offers a transferrable warranty, which protects the home even when it's sold, adding to the home's value.
Arrow Exterminators
An industry-leading company in the termite control market, Arrow Exterminators offers solutions to prevent, manage, and treat termites with environmentally friendly practices and sustainability.
In fact, the company espouses its commitment to the Sustainability Through Environmental Practices and Solutions (STEPS) program, evidencing its commitment to the ethical and responsible use of pesticides.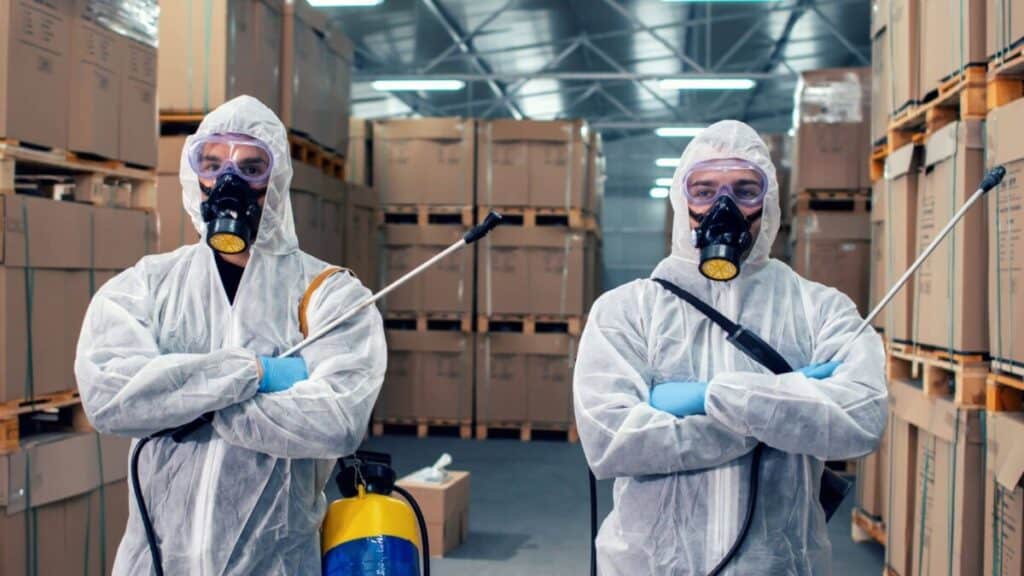 Their Sentricon System, an industry-backed bait system, is incredibly effective and used by businesses and homeowners all across the 12 southeastern states they service.
They are locally certified and are accredited with a National Pest Management Association Quality Pro certification.
Orkin
When a pest control company has been in business for over 100 years, then there's no dispute that they're good at what they do.
Founded in 1901, Orkin has always committed to meeting customers' needs.
With lots of different treatment options and exceptionally qualified applicators, Orkin is one of the most trusted pest control companies in the world.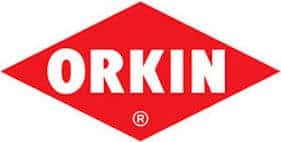 Recognized among the top of the industry's professionals, Orkin's members go through over 160 hours of training in a virtual classroom hosted in a private facility.
With 24/7 customer support, being disappointed with Orkin's service is nigh impossible, but if you are, they have a 30-day money-back guarantee.
Personal plans are specialized for each home's needs. Orkin treats homes across the country and has cemented its reputation as one of the most trusted pest control companies.
Final Thoughts
Termites can ruin and even completely destroy a home if left unchecked, but when it comes to the responsibility of eradicating these bugs, you need to make sure you can trust your pest control company to have your best interests at heart.
These 4 companies have proven their merit with years of service and are well worth considering if you're having termite troubles.
Alright, that's it for this article, here are a few hand-selected articles that you might also find interesting reads:
Pest Control or Exterminator: Seven Key Things You Need to Know Before Choosing
Is Pest Control Worth It – Pros and Cons With Real Examples
Is Pest Control Necessary? My Experience and Conclusion
Recent Posts