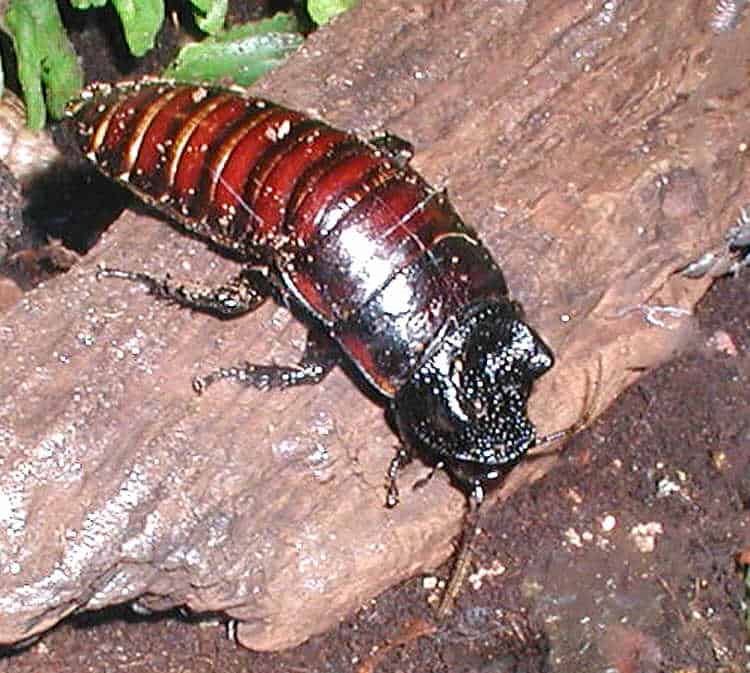 If you enjoy reading this article, why not check out our articles on How Much Does Owning a Tarantula Cost? and Why Do Cockroaches Hiss – This Will Make You Think
Cockroaches are awful. They are disgusting insects that carry multiple diseases. They are not only harmful to humans and other animals -such as household pets- but they smell terrible as well. Here's a quick rundown on how cockroaches smell, why they smell and how to take care of it.
Why do cockroaches smell?
There are several reasons why cockroaches smell and not a single one of them is a good sign. The first thing you have to know about cockroaches -besides how to fight an infestation- is that these insects use their scent and smell to communicate everything between each other. Cockroaches use different chemicals found in their legs and body to inform one another about food, predators and possible mates.
If you find yourself smelling cockroach scent, it could mean several cockroaches have decided to use a nearby location as a nest. They use their poop and urine -which is part of the distinct cockroach smell- to mark their territory and let other roaches know there is a nest nearby. It could also mean their mating season is happening and cockroaches are releasing pheromones to attract several mates and reproduce – leaving you with even more cockroaches!
Cockroaches also use their scent to signal other roaches where they might find food. That is why garbage cans and poorly protected food containers have the highest possibility of smelling like cockroaches. If a roach keeps eating there, it will leave its smell to let others in their colony to come and feast as well.
Even if you have gotten rid of every single cockroach you have in your house, the cockroach smell could still linger. Their poop, urine, and, the skin they shed also have a distinct smell that lets other roaches know where a possible haven for roaches might be. Their dead body leaves another distinct and disgusting smell as well that works to warn other roaches about possible predators.
Bear in mind, cockroaches are extremely social. When you sense the scent of a cockroach, it is not just one. It is, more likely than not an infestation — one that needs to be dealt with as soon as possible.
Do roaches smell when you kill them?
Yes, they do. Just as they smell when they are alive, dead cockroaches leave a particular scent to warn the other roaches about possible dangers and predators. This smell is called "death stench" and it is produced by oleic acid. Even though oleic acid is odorless in most cases, when it is released by a cockroach -after its death- it starts the decomposition process. This results in a musty, oily smell that affects everything nearby.
Because this is a last-minute defense mechanism to warn other cockroaches about predators, the smell will travel as much as possible. But that is not the worst of it all. Usually, cockroaches die in quantity and not just one by one. This could be the result of an exterminator's work, different poisonous baits or simply food running out -and letting roaches starve after there are not enough of each other to feed off-. Because of these massive deaths, the smell will accumulate over time, making it stronger than it should be.
What chemical makes cockroaches smell?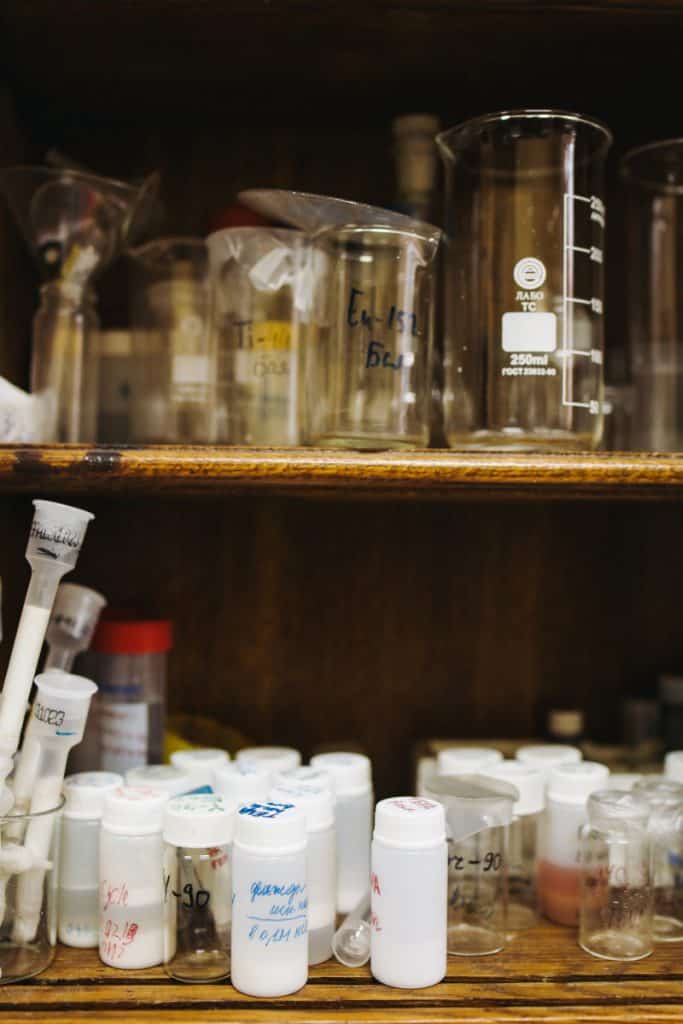 Three chemicals come into play when you are speaking about cockroach smell: cuticular hydrocarbons, pheromones, and oleic acid. Each one is released in different moments in a cockroach lifecycle.
The first is cuticular hydrocarbons. This is the chemical cockroaches release to communicate with each other. It is mainly located in their body and legs. They will leave it everywhere they go to let wandering cockroaches know where to go to find a safe place to live and eat.
The second one is their pheromones. Cockroaches also use their scent to look for and attract possible partners to reproduce. This is the worst out of all three, not because of the smell itself, but because you are smelling the possibility of a cockroach infestation getting even bigger than before – and roaches reproduce fast!
Finally, the last chemical involved in a cockroach life cycle is the one they release after they die, the oleic acid. It is released by multiple animals, plants, and insects found in nature, and roaches are no exception. The oleic acid is usually odorless and colorless, but because it triggers the decomposition of a dead cockroach, it is bound to leave a nasty smell around. Oleic acid can be quite nasty… it is also the reason that dead ants attract more ants. Find out why by reading Why Do Dead Ants Attract More Ants?
What do cockroaches smell like? Do cockroaches smell like urine?
Cockroaches don't smell like anything nice in particular. They smell just like the places they favor to nest in. Cockroaches like to live in dark, musty places. That is exactly how they smell. Cockroaches leave a musty, oily, disgusting odor everywhere they go. And if they die, they will also leave a disgusting smell to warn others about their fate.
People have also reported urine-like smell when they deal with cockroaches – and this is correct as well. When you are dealing with a cockroach infestation you are also dealing with large quantities of their discharge as well, both their poop and urine.
You also have to factor in their diet. Even though cockroaches could eat fresh fruit and vegetables as a part of their diet, it is more likely than not that they are feeding off other things entirely. Cockroaches are infamously known for living in places filled with garbage and rotten food, which largely affect their terrible smell and the horrible smell of their discharge.
What consequences are there to the smell of a cockroach?
First and foremost, you will be disgusted when you smell the scent of a cockroach. That is just for starters. If you find yourself in a cockroach smell scenario, you also need to know food and any other consumable goods can never be tainted with cockroach smell or they are no longer fit to eat. No matter how you clean them and cook them, once something impregnates itself with cockroach smell it has to be thrown away. Humans and other household pets are highly susceptible to disease and illness that cockroaches spread.
Which species of cockroach smell the worst?
All cockroaches smell terrible. But there are cockroaches that -incredibly- smell worse than others. That is not to say there are species of roaches that smell better than others. Cockroaches can only smell worse, never better than others. It is believed the Oriental cockroach is the worst offender of them all. But both the German and American cockroaches have a terrible scent to them. The German cockroach is not as bad as the Oriental cockroach, but it is believed it takes one German cockroach to start feeling the terrible smell everywhere in your house.
What happens if I smell cockroaches in my house or workspace?
If you find yourself near the disgusting scent of a cockroach, you are either facing or about to face a cockroach infestation. While possible, it is unlikely that you have smelt the scent of one single cockroach and not a huge amount of them.
Cockroaches crawl and hide away from humans and any other predators, and they try to stay as far away as possible from them. They only go out alone, preferably at night, to look for food. If you are smelling cockroaches in your house or workspace without seeing any, it is highly likely that they are crawling everywhere in a particular spot. The usual places are dark, hot and secluded spots in your building.
If this is the case, you have to understand it is time to either take matters into your own hands or preferably call a professional to deal with this unpleasant situation. Cockroaches and their smell won't leave on their own, you have to make it go away.
You may be wondering, why do I have cockroaches in my home in the first place?? Find out why by reading Why Do I Have Cockroaches in My Home?
How can I get rid of cockroach smell?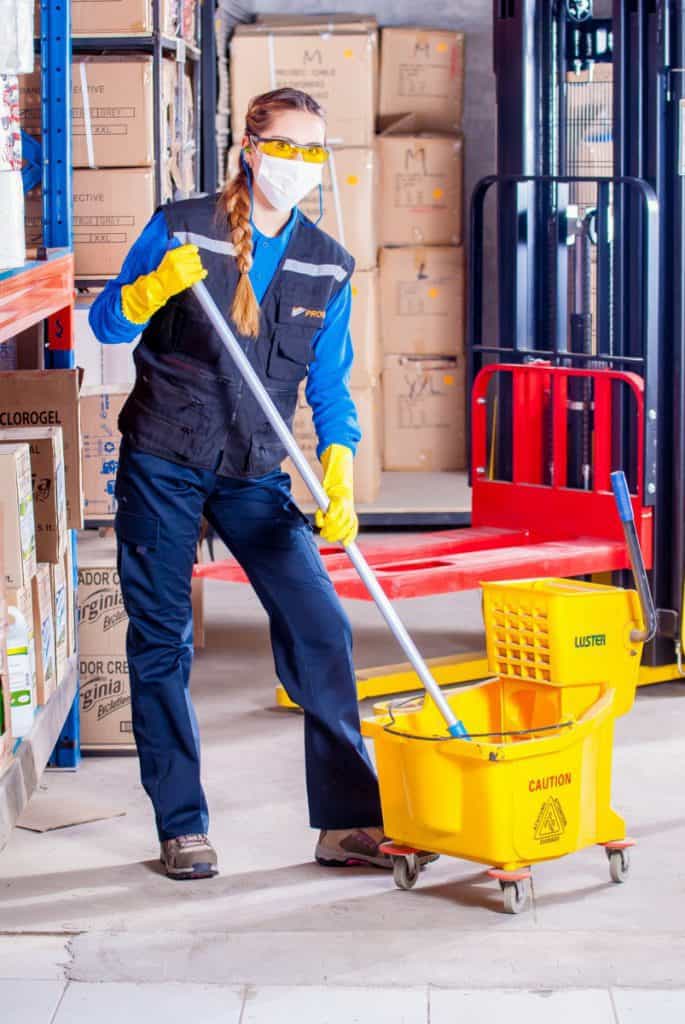 Getting rid of cockroach smell can be a tricky thing. The first thing you have to do is deal with cockroaches. It does not matter if you clean everything two or three times if you still have cockroaches crawling around your house when you do it. Once you have taken care of the core issue, you can move onto the smell of roaches.
After you have dealt with the roaches, you are going to have to remove every single carcass there is left. You should also take care of any mold -as roaches tend to poop and leave their smell there- you have in your house. Use disinfectant to spray onto every place the cockroaches were or could have been. Afterward, use soapy water, wash and rinse everywhere as well. Rinse and repeat the process just in case.
Once you are done cleaning, leave your windows open and let the air in. If you are in a hurry -or can't stand the smell anymore- you can use scented candles or coffee bags to fight against the fleeting smell of cockroaches.
Another alternative would be calling a professional and letting him take care of business. He will eliminate any cockroach infestation and deal with the smell problem entirely and professionally.
What happens if I don't get rid of the cockroach smell?
This is the one thing you don't want to do when dealing with cockroach smell. As previously stated, cockroaches use their scent to communicate with each other. If you have cockroach smell in your house, other cockroaches might interpret your home is a hotspot or a haven for roaches. If you have taken care of your roach infestation but have done nothing about their smell, you could have a future infestation coming to your house.
If you enjoyed reading this article, why not check out our articles on How Do Insects Hear? The Curious Answer and Which Bugs Live the Shortest?
Recent Posts